---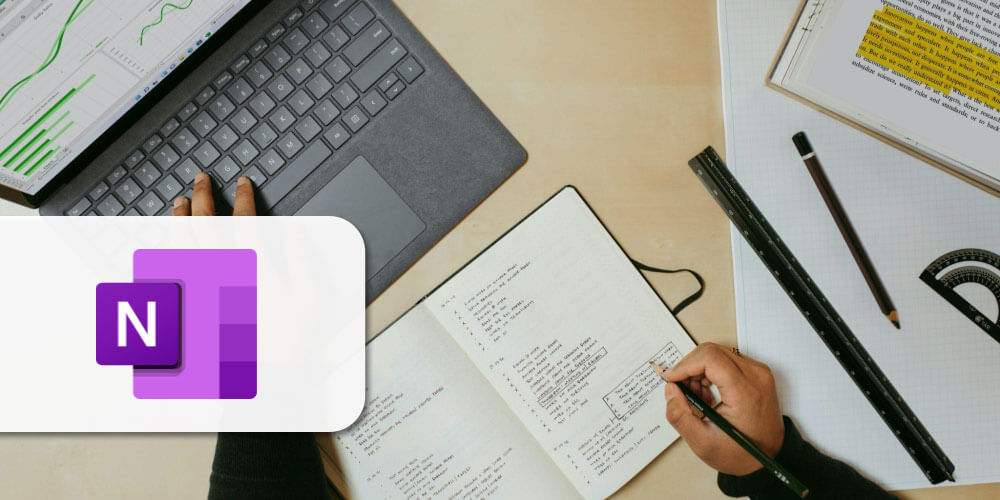 Introduction
Microsoft OneNote is a note-taking software offered as a part of the Microsoft Office1 suite. OneNote provides a very flexible, creative system for note-taking and planning, and its simple interface allows for straightforward, effective recording of notes and information. It is primarily integrated into Microsoft's laptop line systems, like the Microsoft Surface. By using the integrated pen and additional software, note-taking, fast sketches, and more are readily available and quick to pick up.
Background
Microsoft has been a premier technology corporation since the 1980s, founded in 1975. The company creates a host of software products, such as Windows Operating System, Microsoft Office Suite, Edge, Internet Explorer, and hardware products such as laptops, video game consoles, and mobile phones. Word is firmly integrated into many of these products and is considered an essential Microsoft product in many systems and devices.
Process
OneNote is simple to use and simple to figure out, and like other Microsoft products, it comes with a series of tutorials to help streamline the process. It has additional functionality in embedding PDFs, Images, and videos to take notes on top. There are a variety of pens to draw with, and you can handwrite and type notes and sketch and format the notes taken. And finally, it has an integrated problem-solving software capable of accomplishing a variety of math applications.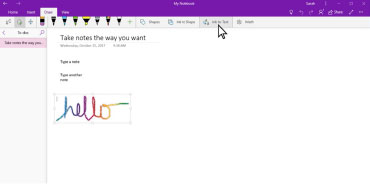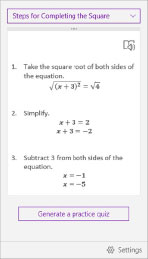 Brand information
OneNote is available through Microsoft's Office plan for $99.99 yearly for families, $69.99 annually for individuals, or a customizable business plan for businesses that can range from $5 monthly to $20 monthly. Additionally, student licenses are available at a discounted price and are offered free to students at ASU.
Uses in education
Arizona State University integrates OneNote into many of the processes at the university, and it is additionally offered to the student body through a student license. Most educators use OneNote to teach, often for lectures and presentations. They can quickly sketch and diagram digitally, cast onto projectors in a classroom setting, or share via screen through Zoom.
Students can additionally make use of all of these processes for their note-taking, and the ability to export OneNote pages as PDFs makes it an excellent homework solution.
References
Microsoft 365 products, Apps, and services: Microsoft 365. Microsoft 365 Products, Apps, and Services | Microsoft 365. (n.d.). Retrieved May 4, 2022, from https://www.microsoft.com/en-us/microsoft-365/products-apps-services
Wikimedia Foundation. (2022, April 1). Microsoft Surface. Wikipedia. Retrieved May 4, 2022, from https://en.wikipedia.org/wiki/Microsoft_Surface
Compare all microsoft 365 plans (formerly office 365) – microsoft store. Compare All Microsoft 365 Plans (Formerly Office 365) – Microsoft Store. (n.d.). Retrieved May 4, 2022, from https://www.microsoft.com/en-us/microsoft-365/buy/compare-all-microsoft-365-products
Microsoft. Microsoft Support. (n.d.). Retrieved May 4, 2022, from https://support.microsoft.com/en-us/onenote
Microsoft. (n.d.). Explore windows 11 os, computers, Apps, & More: Microsoft. Windows. Retrieved May 4, 2022, from https://www.microsoft.com/en-us/windows/?r=1