IgnitED Labs Extension
The IgnitED Labs has a broad range of work all centered around learning with technology. Extending the labs' influence through internal and external initiatives allows us to connect with a variety of collaborators and share our experiences with others who are passionate about educational technologies, including current practical integrations as well as future effects of emerging technologies.
Principled Innovation
Considering all of the consequences of technologies is a core goal of IgnitED Labs. We provide information and experiences related to a variety of technologies. On the surface advanced gadgets, programs, and equipment can appear to be solutions to common problems in all industries, including education. Indeed, some technologies, like virtual reality, can make learning more accessible. However, we also know that unintended results exist. We view one of our purposes as communicating the realities of technology. Sometimes that includes people who misuse technology. Sometimes the realities include widening the digital divide, making technology available to some rather than all. Principled Innovation (PI) provides a framework for us to share these consequences and consistently ask our visitors and the wider community to think of these conditions and innovate for the greater good. As part of our integration of PI, we have developed reflective questions based on these considerations and ask everyone to contemplate these concerns as they create, explore, and consume.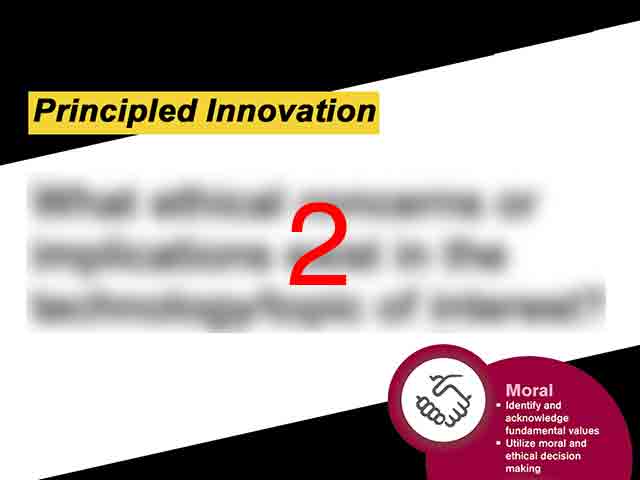 Public Affairs Sector of US Embassy Rabat and MLFTC
College members have been working with partners in Morocco in support of their initiatives related to educational reform. Due to travel restrictions, much of the learning exchange has been occurring through webinars. The IgnitED Labs team has developed protocols for facilitating these international webinars with language interpretation, recordings, and certificate recognition for the participants, which have numbered over 1,000 and included representatives from 20 countries.
Sun Devil Learning Labs
Starting March of 2020, our team has been collaborating with the Office of Professional Experiences to find and implement solutions resulting from school closures related to COVID. This work included managing Zoom and YouTube live streaming for Sun Devil Learning Labs for teacher candidates teaching lessons to students viewing from all over the country. We also edited and posted recorded teaching sessions and learning guides for 517 separate lessons during the next iteration of Sun Devil Learning Labs. To support the latest version, we are editing and uploading videos this fall from teacher candidates teaching in virtual environments.
Scholarship
Leahy, S. & Donner, J. (2020). IgnitED Labs: Looking to the past to prepare for the futures of learning. In D. Schmidt-Crawford (Ed.), Proceedings of Society for Information Technology & Teacher Education International Conference (pp. 1777-1781). Online: Association for the Advancement of Computing in Education (AACE). Retrieved November 4, 2020 from https://www.learntechlib.org/primary/p/215956/.
Donner, J. & Leahy, S. (2020). Developing innovative educators: Alignment of a technology literacy course and an emerging technologies lab. In D. Schmidt-Crawford (Ed.), Proceedings of Society for Information Technology & Teacher Education International Conference (pp. 1722-1725). Online: Association for the Advancement of Computing in Education (AACE). https://www.learntechlib.org/primary/p/215948/
Leahy, S. & Mishra, P. (2018). Designing the new generation of computer labs for a college of education. In Proceedings of E-Learn: World Conference on E-Learning in Corporate, Government, Healthcare, and Higher Education (1129-1132). Las Vegas, NV, United States: Association for the Advancement of Computing in Education (AACE). https://www.learntechlib.org/primary/p/185074/
Partners