The IgnitED Labs make up an innovative technology hub to bring emergent technologies and innovative pedagogical approaches together through an humanistic lens. Founded in the knowledge that humans are the center of technological advancements and processes, IgnitED Labs presents interactions, products, and services aimed to provide pathways to gaining new skill sets and mindsets.
Begin exploring technology right away
Wondering where to start? No need to look any further. Click through our fantastic, curated resources below to kick-off your tech-expedition.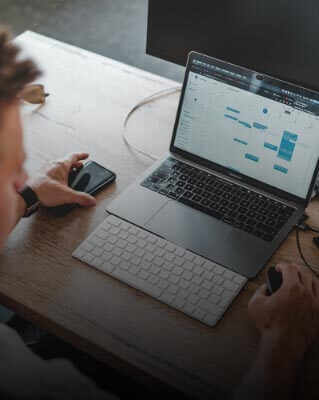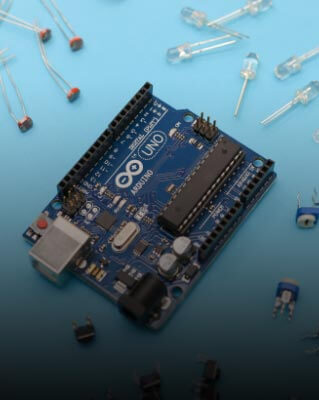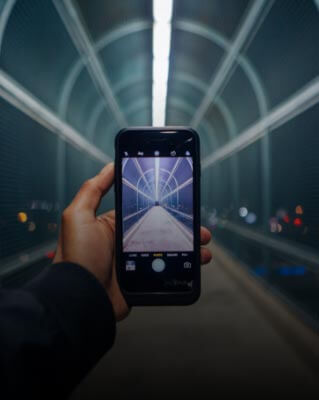 Got a minute?
Check out our great collection of informative videos on a variety of physical technologies.
Video Library
See more
Blue Yeti microphone: podcasting part 1
Join our 2-part series on podcasting! In part one, explore the Blue Yeti microphone!
Battery replacement for a laptop
Learn how to install a replacement battery in an Alienware M15 R3 laptop.
AIY Vision Kit by Google
Learn the basics of AI and IoT with the AIY Vision Kit by Google.
Audacity: major functions for podcasting
Learn introductory audio editing skills with Audacity - a free software for Windows, Mac, or Linux users.
Google AI experiments
Learn about how Google created a variety of experiments to showcase the depths of Artificial Intelligence.
DIY doc cam (type 1)
Learn to craft your own Doc-Cam with a few household items!
A quick guide to XR, AI and IoT
Learn more about what XR, AI, and IoT are and how they're implemented in our day to day lives and within educational spaces.
Utilizing Snipping Tool
Use Snipping Tool on Windows computers to capture screenshots of your desktop or snipets.
LEGO Education: Mindstorms EV3
LEGO Education's most advanced learning set allows users to explore coding and artificial intelligence.
3D laser cutting with the Glowforge®
Learn the basics of 3D laser cutting and how machines like the Glowforge can be used in education.
DIY doc cam (type 2)
With just a few items, learn to craft your own Doc-Cam!
Nintendo Labo
Compatible with the Nintendo Switch, the Nintendo Labo offers students a gentle and family-friendly introduction to the world of VR and AR.
IgnitED Labs Online promo
Explore IgnitED Labs Online at the Ignited Labs from Arizona State University's Mary Lou Fulton Teachers College. Visit the MLFTC IgnitED Labs to explore, tinker, and play.
The Beam Presence® robot
Explore a new way to communicate with others through the Beam Presence robot.
Virtual reality headsets: Oculus Quest
Explore the exciting world of vrirtual reality in education with the Oculus Quest.
Building a portfolio
Explore Portfolio Construction using Sway and Spark with the IgnitED Labs from Arizona State University's Mary Lou Fulton Teachers College.
littleBits Classroom
Learn how littleBits can introduce students to basic electronic circuits in an easy and safe environment.
Microsoft Sway for educators
Explore Microsoft Sway with the IgnitED Labs from Arizona State University's Mary Lou Fulton Teachers College.
Using Slack with students
Build connections and share learning opportunities with students using Slack.
Organizing literature with Google Slides
Use Google Slides to effectively organize the major ideas across many pieces of literature.
Augmented reality headsets: ZapBox
Introducing ZapBox, the first affordable AR headset, that uses cardboard devices and software to simulate AR for education.
Making a doggy with a 3D printing pen
Learn how you can use 3D printing pens to create your own models.
Adobe Spark: introduction to video editing
Explore video editing in Adobe Spark Video with the IgnitED Labs from Arizona State University's Mary Lou Fulton Teachers College.
3D printing pens
Learn how 3D printing pens work and how they can be used for art and education.
PowerPoint: creating interactive applications
Create low-fidelity prototypes for user interactions using PowerPoint's kiosk mode.
AR with the Merge Cube
Merge Cube gives students an opportunity for hands on learning using augmented reality.
Assess, engage, and present with Pear Deck
Engage your students remotely or in-person with Pear Deck.
Screen recording with Zoom
Use Zoom to record your screen to produce instructional or informational videos.
Coding with Scratch
Take an intro-level look into coding with an Educational Technology Champion using Scratch.
Adobe XD: task flows and prototypes
Explore Adobe XD with the IgnitED Labs from Arizona State University's Mary Lou Fulton Teachers College.
LEGO Education: SPIKE Prime
LEGO Education's SPIKE Prime is tailored for middle school students, who can code a variety of designs through the SPIKE application.
LEGO Education: BOOST
Learn how to use block coding to control a variety of projects in LEGO Education's introductory-level kit.
Have a specific question? Schedule a Tech Visit
Get your technology questions answered in a one-on-one session with an ETC (Educational Technology Champion).
What are IgnitED Labs
Tech Visits

?

'Tech Visits' make it possible for any visitor to connect with an Educational Technology Champion (ETC)
In these virtual sessions, we are happy to help with:
providing detailed

answers to various questions about technology

that you can't find on our site
discussing and presenting further

knowledge on emerging technologies

delivering dedicated

course-support

for EDT 180 assignments
Next available appointment
9:05 am

→

9:25 am

Https://asu.zoom.us/j/4839204667