---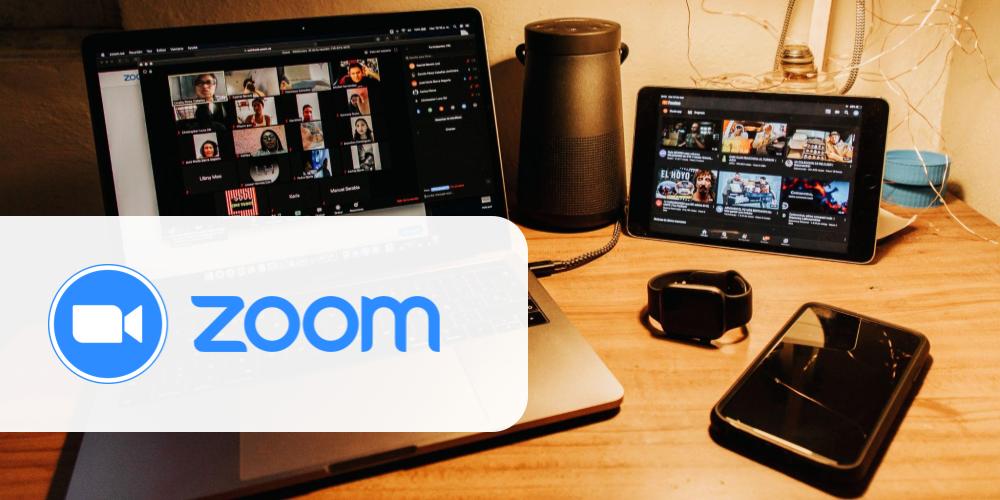 Introduction
During the COVID-19 pandemic, several pieces of telecommunications software emerged as useful to teams in various contexts. Zoom is one of them, which has become a major platform for students and professors at Arizona State University. This means many resources1 have been developed to help students and faculty orient themselves to the technology.
Background
Zoom offers users a wide variety of options for use, including:
Chat
Meetings
Large-scale events and webinars
Zoom Rooms
Developer Platform APIs & SDKs
There are a range of options of basic plans for users to choose from, depending on the nature of use. There is a free option – which allows individuals to host up to 100 participants, unlimited group meetings for up to 40 minutes, unlimited one-to-one meetings with a 30 hour time limit, and both private and group chats.
There are three other basic options to choose from, including Pro, Business, and Enterprise. Aspects of these plans can be compared below:
Free

Pro

Business

Enterprise

Cost (dollars/month/ license)

0.00

14.99

19.99

19.99

Max. participants

100

100

300

500

Large Meeting Option?

No

Yes (1,000 participants)

Yes (1,000 participants)

Other features

Unlimited one-to-one meetings with a 30 hour time limit per meeting.
Private & Group Chat

Group meetings for up to 30 hours
Social media streaming
1 GB cloud recording (per license)

Single sign-on
Recording transcripts
Managed domains
Company branding

Unlimited cloud storage
Recording transcripts
In addition to these plans, there are also more complex plans available for specific uses. These can be explored on Zoom's Pricing page.
Process
Depending on the nature of use that an individual has in mind for the Zoom platform, gaining a license for use may look different. Regardless of how and why an individual gains access, it is important to note the plethora of resources that Zoom offers. This includes videos, written tutorials, and articles covering different applications possible.
The following link may prove useful for users of various levels of experience with the platform, as it includes dropdown sections for the following (for example):
Zoom Meetings and Webinars
Zoom messaging
Zoom Integrations
Zoom On-Premise
Uses in education
When COVID-19 forced instruction to move online, Zoom became a leading choice for institutions on a global scale. Although many modes of instruction have returned to an entirely in-person mode of instruction, there are still several uses for the platform.
General lectures and presentations are able to be shared, read, and heard through a Zoom meeting. Smaller, private conversations are able to be held in Breakout Rooms as well. The general content of the meeting and/or conversations in a given Breakout Room can be recorded and transcribed for later review as well.
The capabilities of Zoom also prove useful for research methodology in educational contexts as well. This might look like hosting an entire study or completing one-on-one interviews/surveys in a Zoom call or Breakout Room.
Tech tour
Although there is no specific Tech Tour regarding Zoom as a software, the following videos on the IgnitED Labs' YouTube page may prove useful for Zoom users:
References
1 Zoom Resources. (n.d). University Technology Office. Retrieved October 232, 2021, from https://uto.asu.edu/zoom-resources
2 Zoom video conferencing plans. (n.d). Zoom. Retrieved October 22, 2021, from https://zoom.us/pricing
3 Zoom how-to video tutorials. (n.d). Zoom. Retrieved October 22, 2021, from https://support.zoom.us/hc/en-us/articles/206618765-Zoom-Video-Tutorials
4 Top Zoom competitors and alternatives. (n.d). Gartner. Retrieved October 22, 2021, from https://www.gartner.com/reviews/market/meeting-solutions/vendor/zoom/alternatives
5 IgnitED Labs. (n.d). YouTube. Retrieved October 22, 2021, from https://www.youtube.com/channel/UCM00OSBhID0rPg-ni5sD88w