---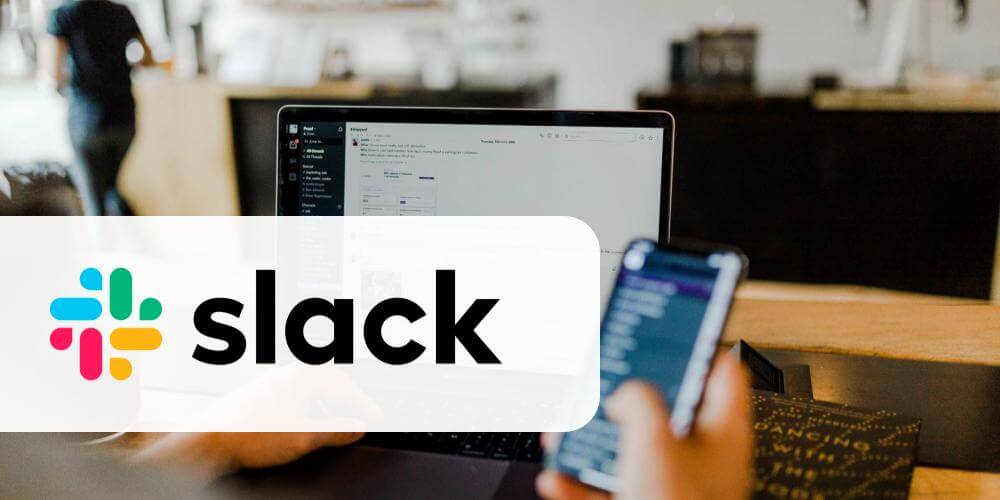 Introduction
Slack has become one of the most popular and widely used team communication services on the market. Slack is a business communication platform that includes several different methods for a team to interface remotely, including chat rooms and audio calls.
Background
Slack was developed by Slack Technologies in 20131 and stands for " Searchable Log of all Conversation and Knowledge " according to lead designer Stewart Butterfield who also helped create Flickr2.
Slack offers several methods of communication which include:
Channels
Slack Connect
Messaging
Video and voice calls
Slack offers its services in the form of 4 different versions3 that are available for different prices, which are Free, Pro, Business+, and Enterprise Grid. Pricings and some of the different features available are found below:
Free

Pro

Business+

Enterprise Grid

Cost

$0.00 USD

$6.67 USD

per person, per month, when billed yearly

$8 USD per person, per month, when billed monthly

$12.50 USD

per person, per month, when billed yearly

$15 USD/person, per month, when billed monthly

Must contact the sales team in order to receive an estimate

Message History

10K of the most recent messages

Unlimited

Unlimited

Unlimited

Apps and Integrations

10

Unlimited

Unlimited

Unlimited

File Storage

5 GB per workplace

10GB per member

20GB per member

1TB per member

Voice and Video calls

One-to-One only

Up to 15 people group calls

Up to 15 people group calls

Up to 15 people group calls
For a full list of features, please visit this link3
Brand information
Released in 2013 by the creators of Flickr8, a photo-sharing website, Slack is written in Electron and Hack . As of 2019, there are 10 million users9 who use Slack on a daily basis in over 150 countries. Slack has been applauded for its several different methods of integrations within the software, such as DropBox, Google Drive, and GitHub.
Maybe link both of these to a reference and in the next line just briefly explain what they are. Just one sentence would be good.
Uses in education
At ASU, Slack is heavily incorporated into the management of several different departments; different teams from different colleges rely on Slack in order to transmit information quickly and efficiently.
As for students and their classrooms, there are multiple instances where classes will use Slack as their primary method for communication, as the ability to handle a large number of students and channels proves useful for many professors. Furthermore, both staff and students often find that Slack's interface is much more organized and convenient than those found in other telecommunication services, such as Discord.
All in all, while intimidating for those unfamiliar with internet relay chat systems, Slack offers a great opportunity for students and staff to organize their teams in an efficient manner.
Tech tour
We have created a short YouTube video explaining how Slack can be used in an online learning environment.
References
1 About Us. (n.d). Slack. Retrieved January 10, 2022, from
2 Flickr Company History. (n.d). Seo Webmarketing. Retrieved January 12, 2022, from
http://www.seowebmarketing.co.uk/flickr-company-history/
3 Slack Features and Pricing. (n.d). Slack. Retrieved January 11, 2022, from
https://slack.com/help/articles/115003205446-Slack-plans-and-features-
4 Slack Messages (n.d). Slack. Retrieved January 12, 2022, from
https://slack.com/help/articles/115002422943-Message-file-and-app-limits-on-the-free-version-of-Slack
5 External Partners (n.d). Slack. Retrieved January 11, 2022, from
https://slack.com/help/articles/115004151203-Slack-Connect-guide–work-with-external-partners
6 Slack Help Center. (n.d). Slack. Retrieved January 12, 2022, from
7 Organizing Channels (n.d). Slack. Retrieved January 10, 2022, from
https://slack.com/resources/using-slack/how-to-organize-your-slack-channels
8 Slack Background (n.d). Archive Today. Retrieved January 10, 2022, from
https://archive.ph/20161206125151/https://www.wired.com/2014/08/the-most-fascinating-profile-youll-ever-read-about-a-guy-and-his-boring-startup/
9 Slack User Report(n.d). SEC. Retrieved January 10, 2022, from
https://www.sec.gov/Archives/edgar/data/1764925/000162828019004786/slacks-1.htm
10  IgnitED Labs. (n.d). YouTube. Retrieved January 10, 2022, from
https://www.youtube.com/watch?v=BaoHh7T1vV0