---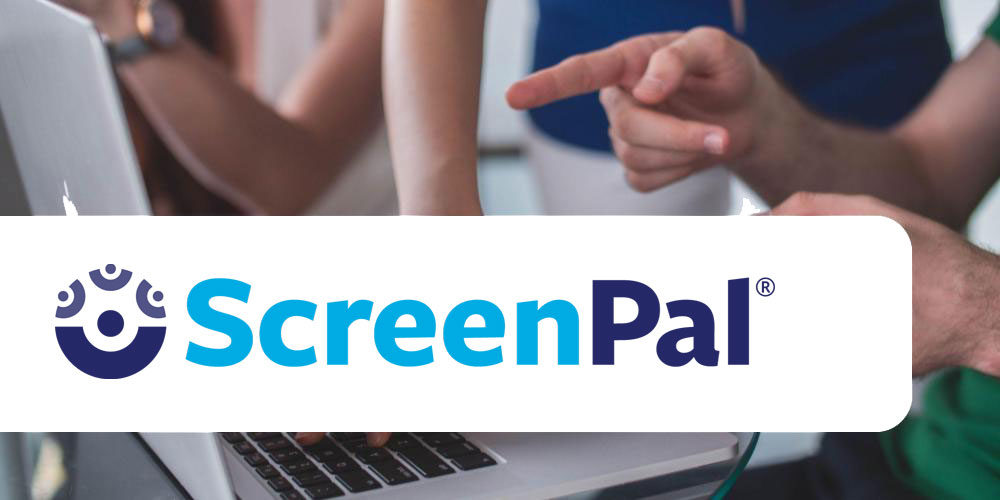 Introduction
In the field of education, the need often arises for one to record their own computer screen, even more so during the COVID-19 pandemic. This may be a challenge for those who are not technologically inclined, however, a solution to this problem can be the software known as ScreenPal (formerly Screencast-O-Matic). As a result, ASU has provided various resources in helping students and faculty in using this software.
Background
ScreenPal was created to fill in the gap between users wanting to capture their screens and not knowing how to do so. As their website states, ScreenPal is an "easy-to-use and accessible" tool. ScreenPal has been used by more than 9 million users and is being implemented in many different programs due to its ease of use and its availability.
The great thing about ScreenPal is that recording is free to all, but there are different plans available that allow users to do more than just record. The details of the other plans can be seen below:
Free

Deluxe

Premier

Cost (dollars/month/ license)

$0.00

$2.25

$4.00

Record Screen and/or Webcam

Yes

Yes

Yes

Zoom in While Recording

No

Yes (Windows and Mac)

Yes (Windows and Mac)

Other features

Able to trim recordings
Publish to YouTube and Google Drive

Record longer than 15 Minutes
Watermark Removed
Record System Audio
Edit videos

Stock Library
Back-up recordings to online storage
Use own brand and domains
**Note that these plans are for the Teachers and School/University accounts
Process
As ScreenPal has over 9 million users, there are plenty of resources in case an issue arises when trying to record one's screen. However, as previously mentioned, the key trait ofScreenPal is its ease of use. Once a user downloads the program onto their computer, they are ready to start recording.
The software itself needs to be launched on ScreenPal's website, and after the user clicks on "Launch Free Recorder", all they need to do is adjust the desired area to be recorded and click the red button to start recording. Depending on the plan chosen, different features will be available to enable or adjust. Once the user is finished with their recording, a window will appear indicating where the file will be saved on the user's computer.
If there is any issue with recording or finding one's recording, there are plenty of videos and FAQs available on ScreenPal's site made available.
Brand information
ScreenPal creates solutions to modern day issues such as screen recording and video editing. Other products offered by ScreenPal include:
Video Editor
Stock Library
Back-up Storage
Screenshots
Uses in education
ScreenPal created it's screen recorder with education in mind. As the COVID-19 pandemic swept through the world, many educational institutions had to go online, making screen recording a necessity for teachers and students alike. If one is a student, presentations and recording issues are made easy with ScreenPal, and if one is a teacher, recording guides or lectures can be done in quick manner with ScreenPal as well.
Furthermore, ScreenPal can be easily integrated with platforms such as Canvas, Google Drive, and Microsoft teams, many of which are used almost daily here at ASU. For a full list of which programs are compatible with ScreenPal, click here.
Lastly, different plans give users different options to deliver their material during their recordings. For example, if one has the Deluxe plan or better, they are able to draw during their recordings and zoom in on different aspects of the screen.
References
1 ScreenPal Resources. (n.d). New Media Studios. Retrieved November 27, 2021, from https://onlinestudio.asu.edu/screencast-o-matic
2 About ScreenPal. (n.d).ScreenPal. Retrieved November 27, 2021, from https://screenpal.com/about
3 ScreenPal plans (n.d).ScreenPal. Retrieved November 27, 2021, from https://screenpal.com/plans/education/
4 Screen Recorder (n.d).ScreenPal. Retrieved November 27, 2021, from https://screenpal.com/screen-recorder
5 Screen Recorder Features (n.d).ScreenPal. Retrieved November 27, 2021, from https://screenpal.com/screen-recorder-features
6 How-To Tutorials (n.d).ScreenPal. Retrieved November 27, 2021, from https://screenpal.com/tutorials
7 Integrations (n.d).ScreenPal. Retrieved November 27, 2021, from https://screenpal.com/integrations