---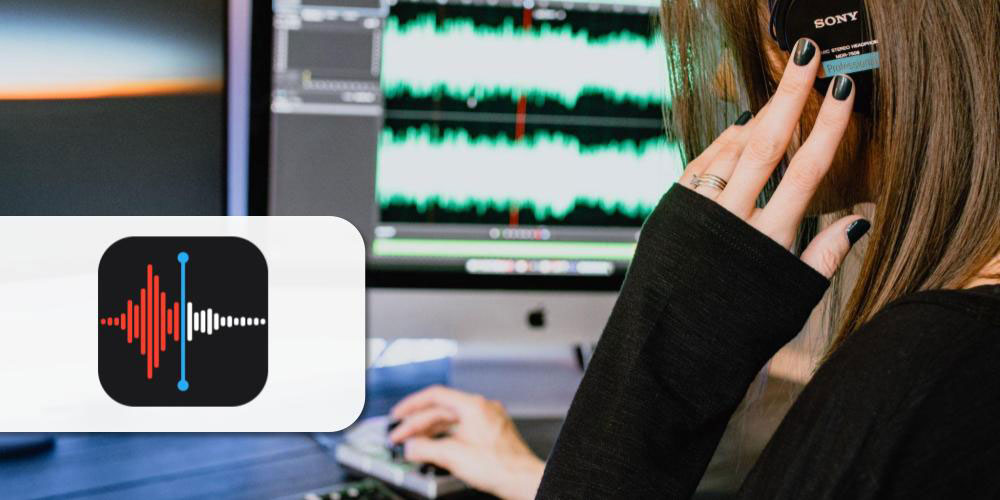 Introduction
Simplicity and convenience are the 2 things that make up Apple's Voice Memos. Apple's Voice Memos allows users to create and save voice recordings onto their Apple devices, and users can also edit these recordings on the go.
Process
The Voice Memo app is included in every Apple device that has a microphone built into it. Once a user has clicked onto the app on their device, the are greeted with a very easy to navigate interface that includes a big, red recording button. Once a user clicks the button, the device will record any audio surrounding the device until the button is pressed again. Keep in mind that if a user desires, they can attach an external microphone to record higher quality audio. Once the button is pressed, the recording is paused and the device will cease to record. From here, users can either stop recording entirely, or they can start the recording once again. After a recording is completed, it is saved locally onto the device and can be replayed or edited. These are the following actions that can be done to a saved voice memo :
| | |
| --- | --- |
| | Shortens either the beginning or ending of a recorded memo |
| | Allows the user to record over a specific part of a recorded memo |
| | Removes a recorded memo from a user's device |
| | Allows the user to send their recorded memo through the use of several different services such as iMessage or Google Drive. |
Brand information
Considered one of the most innovative companies in the technological field, Apple was founded in 1976 by Steve Jobs, Steve Wozniak, and Ronald Wayne. However, it was in 2007 where Steve Jobs introduced the world's first smartphone, the iPhone, which changed the meaning of what a phone is. Ever since, Apple has maintained it's status of a technological powerhouse with its constantly evolving "i-" products, such as the iMac, iPad, and more.
Examples in the labs
At the Labs, any product made by Apple that is available for students to use has Voice Memos installed and ready to use.
Uses in education
At ASU, there are many situations where one would have to use Voice Memos. For example, in a journalism class, one might use the Voice Memos app to record an interview with a person, or ,with prior permission, a student may use the Voice Memos app to record a professor's lecture for use outside the classroom.
References
1 Use the Voice Memos app. (n.d). Apple. Retrieved December 19, 2021, from https://support.apple.com/en-us/HT206775
2 iPhone OS 3.0 review(n.d). iMore. Retrieved December 19, 2021, from https://www.imore.com/iphone-os-30-review
3 Edit or delete a recording in Voice Memos. (n.d). Apple. Retrieved December 19, 2021, from https://support.apple.com/guide/iphone/edit-or-delete-a-recording-iphc9bdaee83/ios
4 Connecting An External Microphone For iPhone Video Recording (n.d). diyvideostudio. Retrieved December 19, 2021, from https://www.diyvideostudio.com/connecting-external-microphone-for-iphone-video-recording/
5 Apple confidential 2.0. (n.d). worldcat. Retrieved December 19, 2021, from https://www.worldcat.org/title/apple-confidential-20-the-definitive-history-of-the-worlds-most-colorful-company/oclc/921280642
6 Apple Reinvents the Phone (n.d). Apple. Retrieved December 19, 2021, from https://www.apple.com/newsroom/2007/01/09Apple-Reinvents-the-Phone-with-iPhone/
7 Apple Home Page (n.d). Apple. Retrieved December 19, 2021, from https://www.apple.com