---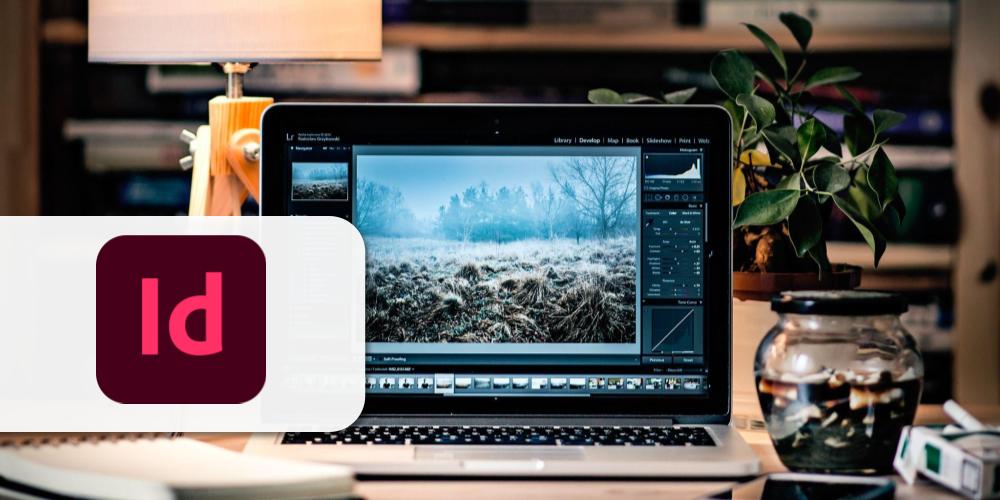 Introduction
Adobe products are known for their ability to help users in making their ideas come to life and Adobe InDesign is no different. InDesign is a layout and page design software that allows users to create and manage different types of graphics; these can be from PDFs to books.
Background
Created in 1999, Adobe InDesign created several features that are now included in almost every graphic-editing software. For example, it was the first software that had built-in layout styles, OpenType font, and much more. With that, it was no wonder why InDesign was the first Mac OS X-native software in 2002, and as it is an Adobe product, its compatibility with Photoshop,Illustrator and Acrobat made InDesign popularity rise as well. However, as time went on, it became more and more clear that new file formats were becoming the norm, such as the .inx file format. In response to this, Adobe released the 3.1 update in 2005 that allowed InDesign to edit and export many different file types. As for today, Adobe InDesign is in version 17.0 which was released in October 2021 and is still considered one of the best page design software available.
As it is a high-end editing software, there are different plans that users can choose from in order to start editing their own pages. For Adobe products, users can choose a monthly subscription for a single software package, or they can choose a monthly subscription to their Creative Cloud, which includes all of the Adobe products. For more specific plan prices, visit their site . Keep in mind, Adobe has several different discounts available for both teachers and students, and for ASU students, it can be completely free for those who request access.
Process
Adobe products are known for their editing capabilities. This comes as a double-edged sword, as while the abundance of editing tools and methods is great for those familiar with page design, these same tools can prove intimidating for newcomers. As a result, Adobe has created vast amounts of videos, tutorials, and blog posts explaining and demonstrating the use of InDesign.
Adobe has offered courses built within their website aimed to aid those in learning their products. These courses range from the basics of InDesign to learning advanced techniques. Here are some of the courses available :
| | | |
| --- | --- | --- |
| | Learn Adobe InDesign's basic tools and techniques with the Get Started series. Get familiar with the workspace and how to create and save your work. | 🕒 2 Hours and 13 Minutes |
| | The industry-standard publishing app lets you design and publish high-quality documents across a full spectrum of digital and print media. | 🕒 16 Minutes |
| | Mock up your layouts with dummy text that helps to envision the final appearance of the project. | 🕒 12 Minutes |
| | Set up a modern magazine layout in Adobe InDesign from scratch as you add bleed guides, create columns, adjust margins, add placeholder content, and more. | 🕒 12 Minutes |
| | Learn how to specify the number of pages when you create a new file, and how to add and remove pages in an existing project. | 🕒 29 Minutes |
Brand information
As Adobe puts it on their website, "Creativity is in our DNA". Adobe has become synonymous with media editing software, and this can be credited to their 50+ Adobe software products that enable users to bring their ideas to life. Some of their most known products include Photoshop, Illustrator, and Acrobat.
Uses in education
At ASU, there is a reason why Creative Cloud is free to those who request it. Adobe products are used by students daily for their classes and their own projects, as the capabilities of Adobe products allow for both flexibility and creativity. Many film students may use Adobe Premiere Pro to create short films for a class, or Graphic Design students can use Photoshop to create their projects.
References
1 InDesign Information. (n.d). Adobe. Retrieved November 17, 2021, from https://www.adobe.com/products/indesign
2 History of Adobe InDesign. (n.d). CCJK. Retrieved November 17, 2021, from https://www.ccjk.com/language-translation/adobe-indesign-indd-translation/history-of-adobe-indesign/
3 Release notes | Adobe InDesign. (n.d). Adobe. Retrieved November 17, 2021, from https://helpx.adobe.com/indesign/release-notes
4 Creative Cloud (n.d). Adobe. Retrieved November 17, 2021, from https://www.adobe.com/creativecloud
5 Adobe Plans. (n.d). Adobe. Retrieved November 17, 2021, from https://www.adobe.com/creativecloud/plans
6 Adobe Creative Cloud (n.d). University Technology Office. Retrieved November 17, 2021, from https://uto.asu.edu/adobe-creative-cloud
7 Indesign Tutorials (n.d). Adobe. Retrieved November 17, 2021, from https://helpx.adobe.com/indesign/tutorials
8 About Adobe (n.d). Adobe. Retrieved November 17, 2021, from https://www.adobe.com/about-adobe