---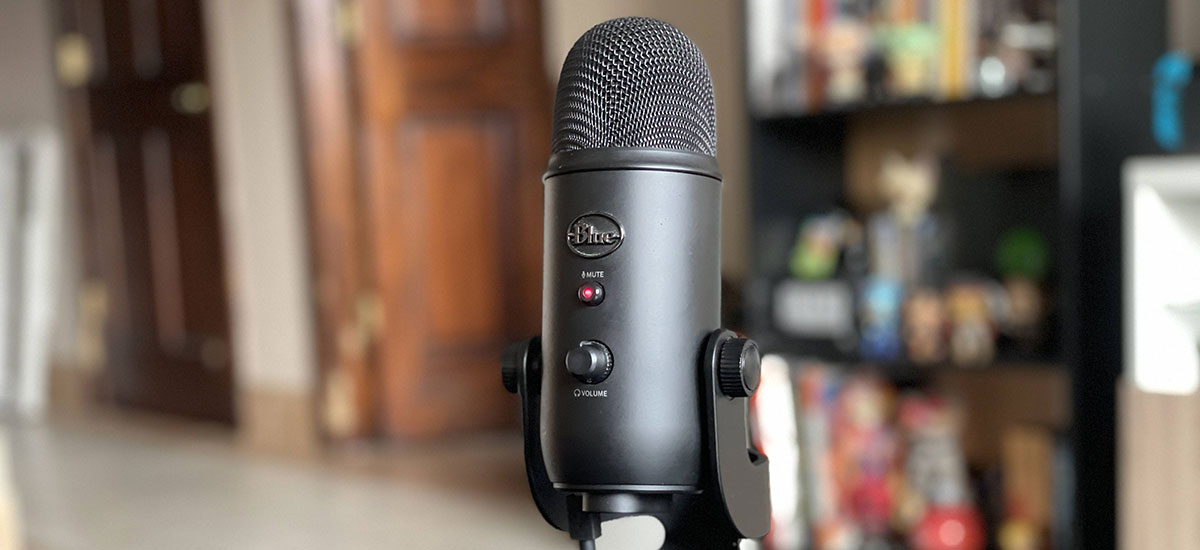 Introduction
Creating a podcast makes use of a variety of tools. These tools may include a complicated studio setup with microphones, soundboards, and various software, but can also be done simply making use of the features that might be found on a smartphone. Essentially, podcasting equipment simplifies down to two pieces: recording and editing equipment.
Recording equipment can get very detailed, with a number of products with specific applications. Many of the items referenced in this article are items the IgnitED Labs uses, but are by no means a complete catalogue of the possible equipment available. Items such as the Blue Yeti Microphone, or other microphone, are common to include in a recording setup, for example. Additionally, equipment to complement the microphone sound, such as a shock mount or filters. Mixing and recording devices, such as the PreSonus Analog Sound Mixer, the Yamaha CL Sound Mixer, are commonplace in studio recording setups.
Editing equipment specifically means editing software, taking care of the final mixing and compiling of the recorded media as well as any additional media users wish to include in the final project. Some example editing software is Adobe Audition, an all in one solution to recording and editing. Additionally there is free software available like Garageband for this purpose.
All of these pieces enable users to record high quality audio and compile it into a high quality podcast. It should also be noted that podcasts can be done with a much lower budget and with far less equipment. In this case, a smartphone might just be the most versatile piece of recording equipment available to many individuals!
Background
Podcasting equipment has come a long way in the days since radio and broadcasting. In fact, podcasting goes back as early as the 90's with the advent of the internet. Early equipment is conceptually fairly similar to the items described earlier, making use of the basics like microphones and mixers from the radio days, but now saved and distributed digitally for users to playback whenever they wished. Podcasting largely separated itself from radio with its asynchronicity, allowing users to listen to talk radio whenever it was convenient instead of during broadcast.
Podcasting became much more popular in the early 2000's with iTunes and other media distribution software, and subsequently has grown tremendously in the two decades since. This has included advancements in recording software in the last two decades, leading to higher quality podcasts and music.
Process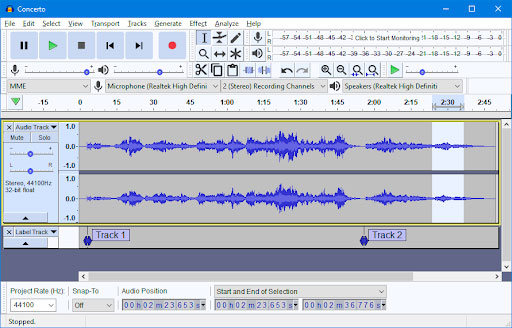 Making use of podcasting equipment can have a relatively steep learning curve, but ultimately is relatively straightforward. We, at the IgnitED Labs, have created a Podcasting Workflow Diagram to detail how all of this equipment can function together in order to create a successful podcast. Additionally most of this equipment will have a manual and/or guide available online for use.
Brand information
When it comes to podcasting equipment, some of the most recognizable brands are Yamaha, Shure, Audio-Technica, Logitech (and their subsidiaries like Blue1), and Apple. There are however a large number of other companies that create their own equipment, some specializing in specific products and specific solutions. However these are good brands to start with, and each provides their own advantages to the podcasting process.
Examples in the labs
Many of the items referenced earlier are present in the IgnitED Labs, such as the Blue Yeti Microphone, PreSonus Analog Sound Mixer, Yamaha CL Sound Mixer, Adobe Audition, and Garageband. We make use of them in our podcasting studio, and have a number of guides regarding how to use them present in the lab as well.
Uses in education
In education, podcasting is valuable for its ability to distribute knowledge, in a manner more accessible to students. Considering all the various learning styles, often listening to material in a different setting is more accessible and easier to retain than just simply reading or lecture. Additionally, students can participate in the podcasting process in order to share their own learning with others, making it a valuable tool for student engagement.
Tech Tour
References
Yeti. Blue. (n.d.). Retrieved November 19, 2021, from https://www.bluemic.com/en-us/products/yeti/.
StudioLive AR8 USB. PreSonus. (n.d.). Retrieved November 19, 2021, from https://www.presonus.com/products/studiolive-ar8-usb.
CL Series – features – yamaha – united states. YAMAHA. (n.d.). Retrieved November 19, 2021, from https://usa.yamaha.com/products/proaudio/mixers/cl_series/features.html#product-tabs.
Audio recording and editing software | adobe audition. (n.d.). Retrieved November 19, 2021, from https://www.adobe.com/products/audition.html.
GarageBand for Mac. Apple. (n.d.). Retrieved November 19, 2021, from https://www.apple.com/mac/garageband/.
Electro-voice DO56L dynamic shock mount omni circa 1980. Martin Mitchell's Microphones. (2020, November 18). Retrieved November 19, 2021, from https://martinmitchellsmicrophones.wordpress.com/2020/09/22/electro-voice-do56l-dynamic-shock-mount-omni-circa-1980/.
Yamaha REV7 Digital Reverb from 1985. Vintage Digital. (2021, October 5). Retrieved November 19, 2021, from https://www.vintagedigital.com.au/yamaha-rev7-digital-reverberator/.
Microphone Systems. Microphone System | Wireless Microphone System | Yamaha UC. (n.d.). Retrieved November 19, 2021, from https://uc.yamaha.com/products/microphone-systems/.
About Us. Shure. (2021, March 1). Retrieved November 19, 2021, from https://www.shure.com/en-US/about-us.