---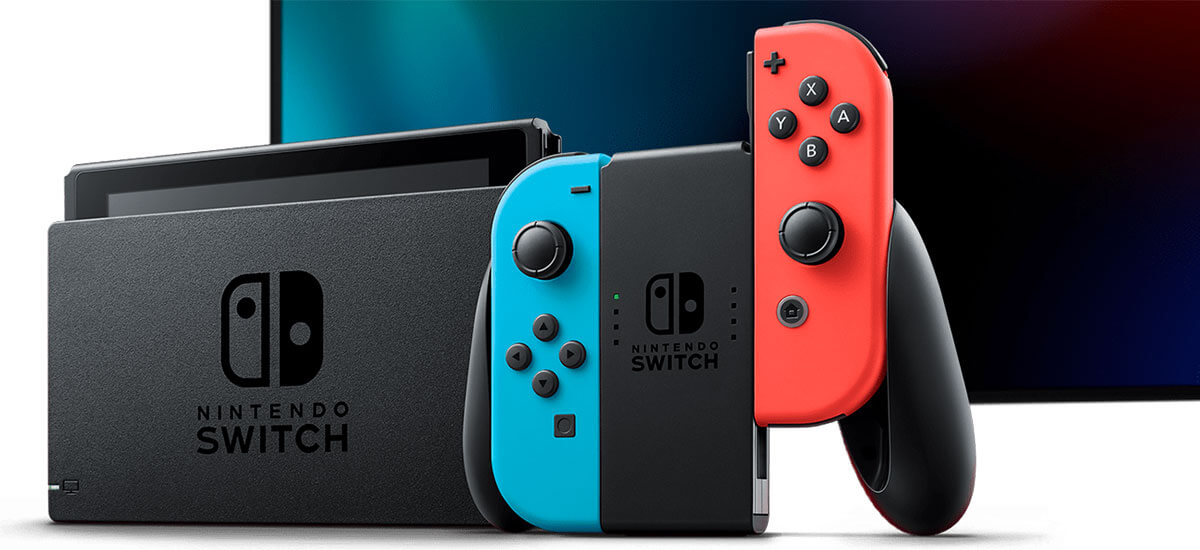 Introduction
The Nintendo Switch§is a gaming console that is known for its versatility. Apart from being the brains of the Nintendo Labo, the Nintendo Switch is also a great way to have family-friendly fun. The Switch is both a mobile and stationary game console that has two controllers. These controllers are attached to the side of the console and are called "Joy-Cons§" With Joy-Cons, users can play all sorts of games that include motion control and Infrared camera supported games. Alongside the two controllers that are included, more controllers can be added to play games with up to 8 people.
Given the features of the Nintendo Switch, the technology falls under the concept of gamification. Gamification§ involves using features of games (for example: scoring, competition, etc.) As such, the console creates a much more engaging and enjoyable experience for students of all ages, especially when the games are used for educational purposes.
Background
In 2017, Nintendo released its Switch console alongside multiple well known games such as Mario Kart§ and Legend of Zelda.§ This console was designed in order to be used both on the go and at home with its docking capability. To start, the Switch is a small compact tablet that has two main parts: the console itself, and its two detachable Joy-Cons. The controllers can remain attached to the console and be used on the go, or the Switch can be connected to its docking station and have its controllers detached to be used on a TV.
Brand information
Nintendo has been creating childhood memories ever since 1981§ with the release of Donkey Kong. From the Wii to the Nintendo DS, Nintendo has established itself as a primary producer of both gaming consoles and video games. The Nintendo Switch is another generation of great games and childhood memories for many.
Uses in education
The Switch shines best in the field of education, as some games blend learning with excitement seamlessly. This is exemplified with the Nintendo Labo, as the game content can help users learn how to work with computer science topics, such as programming or problem solving. Another example would be the game "Snipperclips" where users can learn how to work with one another to solve puzzles. It is in the nature of the Switch to provide a healthy environment in which people can develop and practice their team working skills while also having a fun time playing games.
Experience catalogue
Interested in learning more about how technology can be useful in the field of education? Check out these digital experiences: