---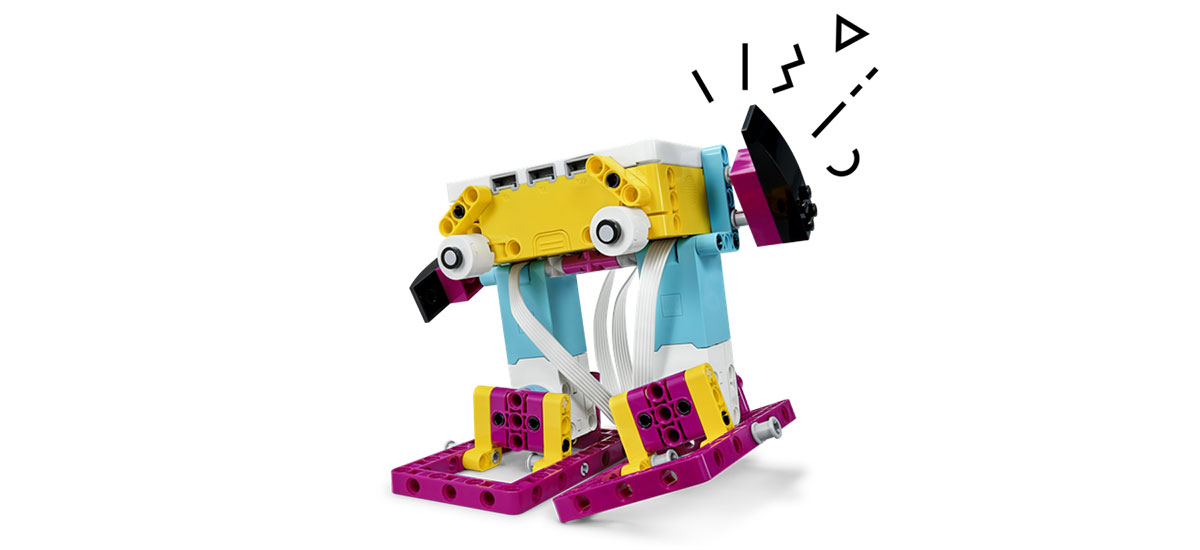 Introduction
LEGO SPIKE Prime uses a drag-and-drop language based on Scratch to control various robotic creations through the SPIKE Prime application, with a target audience of 6-8 grade students. The technology directly relates to the concept of artificial intelligence, which means that it can be made to choose based on data it takes in from the surrounding environment (for example – colors or touch). 
Background
As mentioned earlier, LEGO SPIKE Prime is intended for 6-8 grade students. Instead of using Python, it uses a drag-and-drop coding language that allows students to control their creation. The set is $339.49 through the LEGO Education website.
Process
Similar to other products in the LEGO Education learning kits, SPIKE Prime allows students to use picture directions to create a robot, which is then followed by sample code to familiarize the student with the robot's capabilities and features. 
For the best experience with LEGO SPIKE Prime, the first step is to familiarize oneself with the physical pieces. As mentioned before, there are 528 total pieces. In addition to these pieces, it's also important to download the respective SPIKE software, either on desktop/laptop or a mobile device. As such, students can begin to follow the digital instructions to build a design or freely create their own design. They can follow up with this by using the SPIKE software to program the completed robot. These instructions are broken down here:
Download LEGO SPIKE App on a tablet or smart device
Connect the tablet/smart device via bluetooth to the Move Hub
Use the app to choose 1 of 5 design projects to build
Follow the instructions to build a LEGO design
Program the design using the app's coding features
Play with your creation
Brand information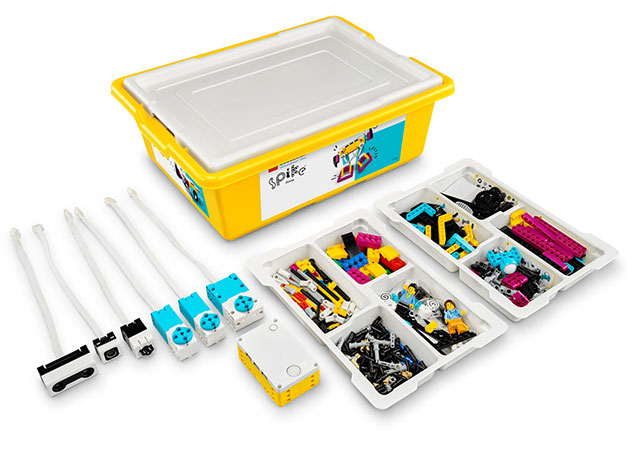 LEGO has released several kits that are specifically designed for educational purposes, under LEGO Education. As such, it is possible to invest in and try other kits, depending on age range, skill level, and aesthetic preferences. For example, the following kits might be used for the designated age levels:
Examples in the labs
The IgnitED Lab offers access to three LEGO Education sets: LEGO Boost, LEGO Spike Prime, and LEGO Mindstorms.
Uses in education
LEGO SPIKE Prime is most effective in 6-8 grade classrooms. As such, students are able to practice their building and programming skills by using the kit and building their Science, Technology, Engineering, and Math (STEAM) abilities.
Purchasing the SPIKE Prime set comes with 29 accompanying lesson plans that might be used directly in classroom environments.
Tech Tour
References
LEGO Education SPIKE Prime Set. (n.d). LEGO Education. Retrieved December 15, 2021,
from https://education.lego.com/en-us/products/lego-education-spike-prime-set/
LEGO Education (n.d). LEGO Education. Retrieved December 15, 2021, from
https://education.lego.com/en-us/shop
STEAM Park by LEGO® Education. (n.d). LEGO. Retrieved November 1, 2021, from
https://education.lego.com/en-us/products/steam-park-by-lego-education/
BOOST Creative Toolbox. (n.d). LEGO. Retrieved November 1, 2021, from
https://www.lego.com/en-us/product/boost-creative-toolbox-17101
BricQ Motion Essential. (n.d). LEGO. Retrieved November, 2021, from
https://education.lego.com/en-us/products/lego-education-bricq-motion-essential/45401
LEGO® MINDSTORMS® Education EV3 Expansion Set . (n.d.) LEGO. Retrieved November 1,
2021, from
https://education.lego.com/en-us/products/lego-mindstorms-education-ev3-expansion-set/