---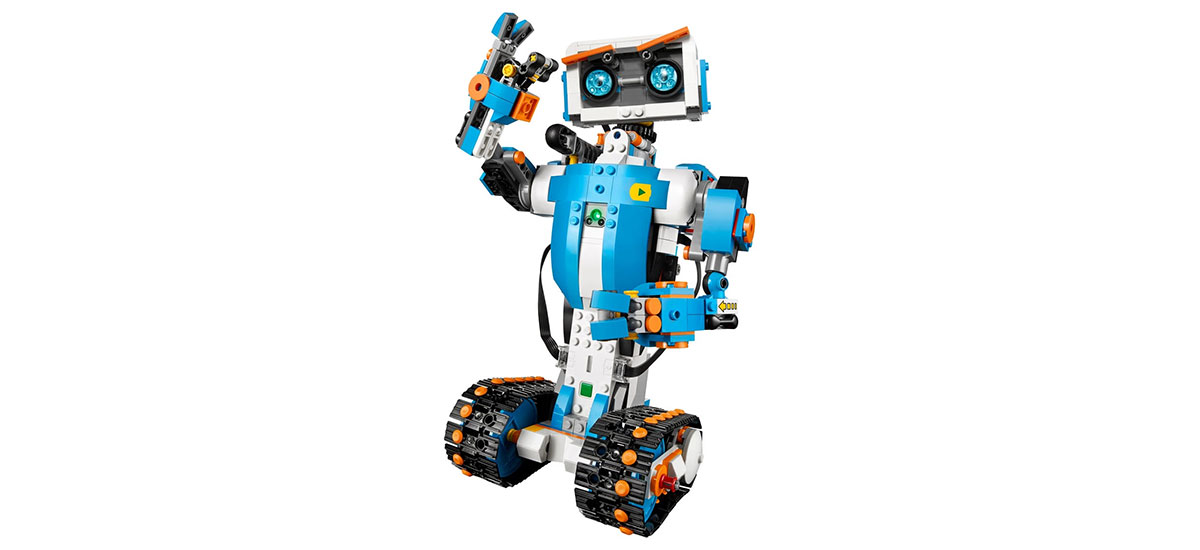 Introduction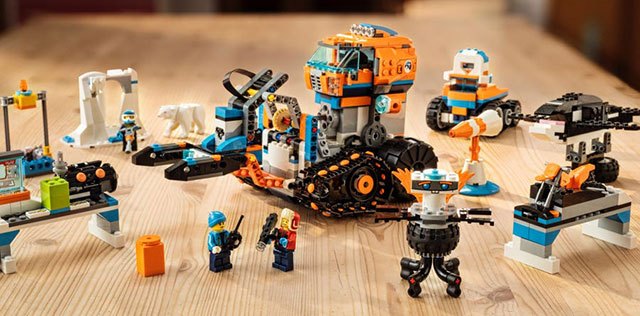 LEGO Boost is one part of LEGO Education that allows students to learn to build, code, and play with interactive LEGO robots. The following article covers what LEGO Boost is more in depth, including how the technology works, why it is relevant to the field of education, and how it can be implemented in classrooms as a tool to enhance student engagement.
Background
LEGO Boost offers students a digital instructional guide to build interactive designs that can be coded to move and play. Students start by connecting their tablet or device to the LEGO's Move Hub through the LEGO Boost app. The Move Hub is fitted with 2 motors and several sensors (tilt sensor, tachometer, and a combination sensor for color and distance) to make it possible for the design to walk, spin, or make sounds.
The design can then be built and coded digitally within the app. Students may choose to use this technology because it is an entertaining and interactive way to learn to follow procedural instructions to build machines. Many students and children are already familiar with LEGOs as popular toys to build whatever may be desired with creativity. LEGO Boost takes the designs one step further and is the next step in transforming that creativity into an interactive learning tool.
Process
An individual who wishes to explore LEGO Boost might follow these brief steps:
Download LEGO Boost App on a tablet or smart device
Connect the tablet/smart device via bluetooth to the Move Hub
Use the app to choose 1 of 5 design projects to build
Follow the instructions to build a LEGO design
Program the design using the app's coding features
Play with your creation
Brand information
LEGO Boost can be purchased in a Creative Toolbox Set for $160. These sets include 847 pieces that can be used to build 5 different interactive designs including: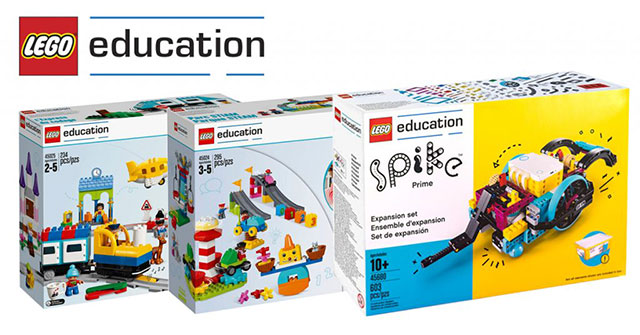 Vernie the Robot
The Multi-Tooled Rover 4
The Guitar 4000
Frankie the Cat 
The AutoBuilder – a mini-production line that builds miniature LEGO® models!
Other models under LEGO:
The Star Wars + LEGO Boost 
Ninjago + LEGO Boost
City + LEGO Boost
LEGO Mindstorms Robot Inventor
More advanced design building and coding features (Scratch or Python)
Builds 5 different designs
949 pieces/4 motors/2 sensor modules
Examples in the labs
The IgnitED Lab offers access to three LEGO Education sets: LEGO Boost, LEGO Spike Prime, and LEGO Mindstorms.
Uses in education
LEGO Boost acts as a simple, yet intuitive, way to gain an introductory understanding of what coding is and how it can be used to enhance creations like LEGO designs. These creations offer an opportunity to expose students to the world of coding and robotics, giving students the background they need to further explore these domains in more advanced settings. This particular set may be most appropriate for introductory-level coding students.
Tech Tour
References
LEGO® BOOST: Your Coding Robot Toy. (n.d). LEGO. Retrieved October 18, 2021, from 
https://www.lego.com/en-us/themes/boost  
LEGO Education. (n.d). LEGO. Retrieved October 18, 2021, from 
https://education.lego.com/en-us/shop   
Building instructions for 17101, Creative Toolbox, LEGO® BOOST. (n.d). LEGO. Retrieved 
October 18, 2021, from https://www.lego.com/en-us/service/buildinginstructions/17101  
Move Hub. (n.d). LEGO. Retrieved October 18, 2021, from 
https://www.lego.com/en-us/product/move-hub-88006  
The LEGO Boost App. (n.d). AIY. Retrieved October 18, 2021, from 
https://www.lego.com/en-us/kids/games/boost/lego-boost-03c8a71ab07a428fba9fa3b46
LEGO Spike. (n.d.) LEGO. Retrieved October 18, 2021, from 
https://education.lego.com/en-us/products/lego-education-spike-essential-set/ 
LEGO Mindstorms. (n.d). LEGO Education. Retrieved October 18, 2021, from